About
Established in 1948, Paramount Precision Engineering has a prestigious background within the defence and aerospace sectors having worked on component parts for many leading military projects.
We still work closely with the aerospace and defence sectors and also offering a broad range of precision sub-contracting services. The current owner Chris Bowman purchased the business in 1984 and has overseen constant reinvestment in the company development.
Key Strengths
One of our many key strengths is offering both fine limit CNC sheet metal work together with CNC machining which gives us considerable capability when it comes down to providing a complete manufacturing service.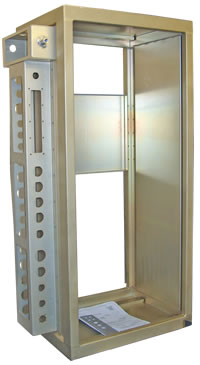 3D Solid Modeling allows us to accept work from some of the largest blue chip contractors in the market, although we are equally capable with 2D CAD files and paper drawings.
We have an enviable reputation for producing high quality products and have held the ISO 9001 quality certification since 1998. Constant investment in machinery, IT and staff development mean that we have been able to maintain our position as a main sub-contractor in the Defence industry and continue to provide a first class service.
We have a good relationship with all our customers and established long standing relationships with the majority, getting to know them as individuals thus maintaining a healthy and strong customer service interface.
Quotations
If you have a requirement for sub-contract precision engineering services feel free to call for an informal chat. We always welcome prospective customers to our premises and are happy to provide a tour of the facilities at your convenience.