CNC Precision Machining & Sheetmetal
CNC Milling - CNC Turning - CNC Sheetmetal Engineering

Tel: +44 (0) 20 8949 7766 - E-mail: sales@paramount-ltd.co.uk
Tel: 020 8949 7766
E-mail: sales@paramount-ltd.co.uk

Fabrication
Paramount Precision Engineering undertake precision fabrication to customer specification.
Our fabrication services incorporate in-house machining, sheetmetal punching & forming and assembly as well as sub-contracted services such as powder coating and the sourcing of standard components including hinges, clasps and general fixtures & fittings.
Skilled Engineers
We have the capacity and skill sets to undertake a wide range of projects to the highest specifications and regularly carry out work for the scientific and process engineering sectors. The item above is a parts washer for degreasing mechanical components. The fabrication below is a tubular chassis with nylon mounting features, a mechanical mechanism, mounting pins and painted decals.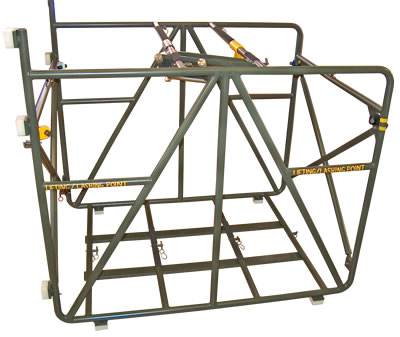 Precision Engineering - CNC Machining - CNC Milling, CNC Turning, CNC Punching, CNC Sheetmetal Fabrication - Welded Fabrications - Milled Parts - Aluminium Machining - Dip Brazed Fabrications - Fine Limit Precision Sheet Metal Engineering - Precision Engineers - Aerospace Machining - Defence Machining - Electronics Machining - Motorspor Machining - Automotive Machining - Medical Machining - Surrey, London, South East