CNC Precision Machining & Sheetmetal
CNC Milling - CNC Turning - CNC Sheetmetal Engineering

Tel: +44 (0) 20 8949 7766 - E-mail: sales@paramount-ltd.co.uk
Tel: 020 8949 7766
E-mail: sales@paramount-ltd.co.uk

Automotive CNC Machining & Punching
We offer CNC machining and CNC punching services to the automotive industry for prototype, pre-production and volume batch work.
Working direct to customer drawings we can produce cnc milled components quickly to the highest tolerances.
Flexible Production
We can also produce CNC punched components from pre-production to volume batches overseeing finishing and ship to stock delivery where required.
All finishing processes can be covered including electrophoretic coating, conversion coatings and paint finishes.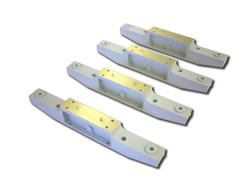 Precision Engineering - CNC Machining - CNC Milling, CNC Turning, CNC Punching, CNC Sheetmetal Fabrication - Welded Fabrications - Milled Parts - Aluminium Machining - Dip Brazed Fabrications - Fine Limit Precision Sheet Metal Engineering - Precision Engineers - Aerospace Machining - Defence Machining - Electronics Machining - Motorspor Machining - Automotive Machining - Medical Machining - Surrey, London, South East