CNC Precision Machining & Sheetmetal
CNC Milling - CNC Turning - CNC Sheetmetal Engineering

Tel: +44 (0) 20 8949 7766 - E-mail: sales@paramount-ltd.co.uk
Tel: 020 8949 7766
E-mail: sales@paramount-ltd.co.uk

CNC Turning
We offer CNC turning for turning diameters upto 370mm with a 76mm chuck and C axis.
Our machine is fully networked and capacle of accepting solid models.
Travel
Carriage specifications are:
X axis: 255mm (185+70)
Z axis: 790mm
C axis: 360 degrees
Capacity
General capacity specifications are:
Maximum turning diameter: 370mm
Maximum workpiece length: 765mm
Maximum weight on spindle (chucking work): 220kg
Maximum weight on spindle (shaft work): 370kg
C Axis Turning
Our Doosan Lynx 300m CNC lathe offers a c-axis which allows for mill-turn functionality and single hit machining of complex components that would otherwise require multiple machines.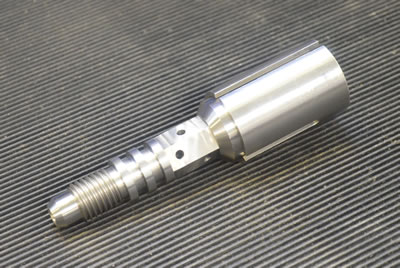 Precision Engineering - CNC Machining - CNC Milling, CNC Turning, CNC Punching, CNC Sheetmetal Fabrication - Welded Fabrications - Milled Parts - Aluminium Machining - Dip Brazed Fabrications - Fine Limit Precision Sheet Metal Engineering - Precision Engineers - Aerospace Machining - Defence Machining - Electronics Machining - Motorspor Machining - Automotive Machining - Medical Machining - Surrey, London, South East